Learn, experiment and create new ways of presenting the rose to surprise your customers at Sant Jordi.
Monica Vilanova will teach this course about the presentation of the rose for Sant Jordi on March 20 and 21, in 9:00 a.m. to 2:30 p.m., at the Mercabarna-Flor facilities.
With the exclusive discount for AEFI Associates, the price of the course is 145 euros.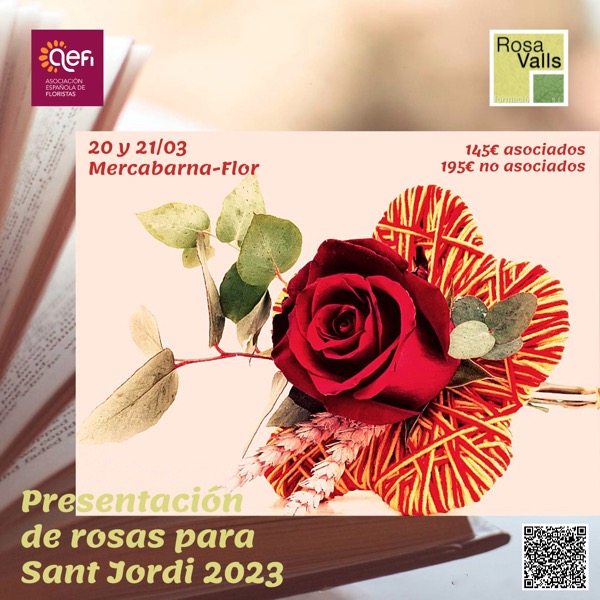 To attend the course, in addition to registering, it will be necessary to make a deposit of 50 euros when the reservation of the place is confirmed. The rest of the amount will be paid before March 4.
See you soon.
Email: info@rosavallsformacio.com
Phone: 648100079